Meet Brooke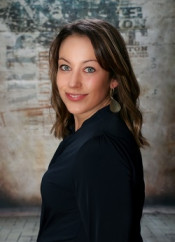 Realtor®
563-231-7738
563-590-8521
563-213-5146
1200 Cedar Cross Rd.
Dubuque
,
IA
52003

Download vCard
Brooke Huberty Biography
Over the past several years while living and working in the Dubuque area, I have developed a deep passion for real estate. I grew up in Dyersville and every day I look forward to working with residents in the Dubuque county area and Jo Daviess county area, finding them the home of their dreams. I possess extensive expertise in the City of Dubuque, and bring unique skills to the table that separates me from the pack.
I offer sound advice in the investment potential of properties which is crafted through the knowledge of each client's needs and where they see themselves in their future. I will present the pros and cons to each showing opportunity in order to assist the client in their decision making process. I will never fluff a property in order to make a sale. The client and growth of my business is based on satisfaction, honesty and the bigger picture not on a money making machine.
I come from a background in sales and negotiation which has deepened my appreciation for the client process. Throughout my life, my calling has always been working with people to reach satisfactory outcomes and solve problems. I value the joy in helping people reach their goal of finding a home. I believe that the real estate experience should be one that all parties part from feeling elated.
I understand that buying and selling can be a very stressful time, and I will go above and beyond to make your experience joyful and pain free. I will create an open environment based on communication and respect. I will provide a no pressure zone and understand that people are looking for a pleasant relaxed experience. Let me take over, facilitate the paper shuffling and move through your process without worry.
Thanks,
Brooke Huberty